Deadly Circles a CJ Hand Novel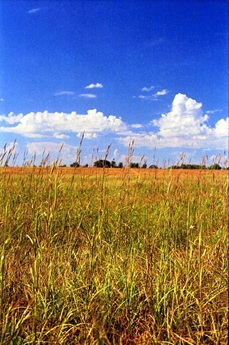 Fall in the lower Republican River Valley
He crossed the Bridge of the Gods with two other agents. Bound for a site on the south bank of the Columbia River they were not sure what they would find. CJ Hand found death.

The same second CJ pulled the trigger, an emergency vehicle raced to a site on Elm Creek in south-central Nebraska. The EMT swore at the newly graveled road, the tiny rocks acting like ball bearings under the boxy vehicle. Even with time lost, the driver held hope she could save the young boy found floating in the stream.

On that fateful day in Oregon, the shot that filled the truck cab with a bloody mist did not change CJ Hand, it proved to be the seconds after the fatal moment that set his new direction. Beset with his recent loss and pent-up anger, he takes leave from the Department of Justice. His work over the past decade became passé with the public and rendered meaningless by the bureaucracy. Trying to find self-worth, he agrees to help friends, David and Julie Thomsen, by probing into the accidental drowning of their son.

The image of a quiet, uneventful investigation is soon shattered. CJ faces a maze of deadly circles surrounding the death. Hydrogeologist Ann Simpson joins him to begin untangling hidden tentacles gripping the Elm Creek valley. Realizing the complexity of the discovery, CJ asks for help. Tom Thies rejoins CJ and together they uncover an evil plan of political power and personal greed. Compounding his investigation are quirky and dangerous enforcers who attempt to quell Hand's connecting the circles of death and deception.

---
Chapter 7

PALE MORNING LIGHT FILTERED THROUGH the rectangular basement window. Sounds from outside CJ's bedroom door disturbed his sleep. He rolled onto his side and came face-to-face with soft brown eyes. He smiled at the gray-tinged, furry head.
"Hey, old girl, are you my alarm?" CJ reached from under the sheets and scratched the dog's muzzle. He heard the bathroom door open.
"Oh-oh … Penny where are you?" David called, "Penny."
"She's here, David."
David stepped through the partially open doorway. "Penny, leave him alone. Sorry about that." Penny moved nothing but her eyes.
"Penny's not about to lose out on the attention," CJ said with a chuckle. "Am I getting you in trouble?" Penny heaved a sigh.
"Come on, Penny," David commanded. She licked CJ's hand and trotted out with her tail spritely held aloft. "The bath is yours, CJ. Julie showered upstairs. Karla will be back shortly from her run, so you best get your shower now or you won't have any hot water. Breakfast's in thirty minutes."
David disappeared. CJ rolled out of bed, stretched, rustled through his duffel bag for his man kit, underwear, a white Tee, and royal blue jogging shorts. Fifteen minutes later he faced a new start in life. The first action was to check his camera gear.
"Hey, CJ, if you want a hot breakfast you best hightail your body up here before it gets cold," David called down.
"On my way," CJ responded. He closed the camera cases containing his prized possessions. The Minolta 35mm SLR, macro-lenses and a 12-megapixel Nikon, both neatly packed in extruded foam for field excursions. The small case contained the camera he bought at a pawnshop near the Olympia waterfront. It was his favorite—an old Kodak Retina III, 35-mm with two small close-up lenses. He used the Kodak for black and white compositions.
The kitchen smelled of cinnamon rolls, coffee, bacon, and eggs. Julie arranged a place for him across from Karla's spot. Attired in charcoal-colored slacks, a long-sleeve blue blouse with the cuffs stylishly turned up, and black flats Julie was a picture of grace and beauty.
Karla blew in and sat. "Wow … CJ, you a runner? You gotta be with those legs." She was dressed in chic jeans, a wheat-colored Tee, and white sneakers. Her raven-black hair was wet, her makeup exactly like her mother's.
"What can I get you CJ?" Julie asked.
Karla bustled around the kitchen picking up eggs, bacon, toast, and juice.
"Juice and toast are fine. I want to do a run in town this morning."
"You want to run with me after next week?" Karla asked as she sat down.
"Look out," David said. "Make sure you ask how far."
"You're on, say we do five miles for a start," CJ suggested and took a bite of whole wheat toast.
The door bell rang and Karla popped up, scurrying away before replying. She came back, followed by a cute blonde. "CJ, this is my friend, Jen," Karla wrapped her arm around Jen's shoulders.
"Hi Jen," CJ stood to shake her hand. "You're a junior?"
"No … don't think so … I," Jen stammered.
Karla laughed. "Jen's a sophomore and my best running mate." Karla grabbed a piece of toast, gave it to Jen, and topped another with two pieces of bacon. "Gotta make sure Penny has her morning treat." The two girls grabbed their backpacks and spun out the patio door like two whirlwinds.
David shook his head, "Gawd, for some of that energy."
Julie said, "I think our young blonde friend was smitten with you, CJ."
"An old man," CJ glanced at David who was smirking, "… by the way, I'll be doing a recon of the watersheds today." He finished his orange juice and last bite of toast. "David, you have any suggestions where I can do some native plant photography."
"Start with Indian Creek west of here. You'll find a small divide about a mile west of the house." David rose and placed his plate in the sink. "About two miles south are forty acres of prairie—never broken—great native species in bloom from now until frost."
"Super," CJ rose and took his and Karla's plate to the counter, "Julie, I'll clean up."
"CJ, that's not necessary."
"The lawn needs mowing," David said. Julie's mouth started to open. "Just kidding, just kidding." David walked into the living room and hoisted his backpack across his shoulder.
"Thanks, CJ. We are running a little late, I'll take you up on your offer. Just put the dishes in the washer." Julie slid her chair to the table. She did the same with Karla's. "We eat lunch at school. Feel free to join us or help yourself to the fridge." She gave him a hug. "What a wonderful surprise to find you know Dee."
"Hustle up, Julie," David hollered from the front door.
"I'm coming. Have a great day." Julie lightly kissed CJ on the cheek. "You and Dee make a cute couple." She handed him a house key.
It took fifteen minutes to clear the table, rinse the dishes and the pans, and wipe down the counters and table. He hurried downstairs to fetch his cell phone to check for text messages. Only one: Look forward to Tu. D.
He locked the doors, placed the key on a small lanyard and tucked it inside his T-shirt. Penny soundly slept under an ash tree in the backyard. CJ took a few minutes to stretch, quietly closed the gate, and jogged south. He turned left. Two miles later he wound up at the east edge of Webster. One mile north and back west he logged his five miles.
A quick shower and dressed in jeans and sturdy walking shoes, he gathered the camera cases, and the county plat map David shared with him last evening. He locked the house and pointed the Jeep west.
The first prairie watershed visit started with Indian Creek and the second study began with the upper reaches of Elm Creek. What leaped off the map was the land under Elm Creek Farms ownership. CJ pulled to the roadside at the native prairie David suggested. It was nice to be rid of the trailer he unhitched on Thomsen's boat parking pad. He selected the Nikon digital, retrieved a small misting bottle and a cardstock sheet rigged with light-reflecting foil. He began his trek in peaceful quiet.
For the next hour, he wandered over the prairie, finding species he identified from the worn book David loaned him. He cataloged and photographed fifteen species located on sun-warmed, south-facing slopes. Several cactus plants were about to bloom. He was ecstatic with his discoveries.
A dirty white pickup parked behind his Jeep. An elderly man stepped out and examined the Washington plate. The old gent leaned against his pickup.
"Howdy," he said when CJ came close, "what're you doin' young fella?"
"Howdy. What I'm doing is taking flower pictures."
"You ain't from around here." The rheumy, blue-gray eyes stared at the license plate. "Are ya livin' in Washington?"
"I'm on vacation."
"How'd you find this place?"
"David Thomsen. You know him?"
"Yep, youngest daughter had him for a teacher. You gonna hang around here?"
"I'll soon be starting work at Webster Co-Op."
"Well, I'll be. You gonna work for that ornery Richard Fallon," crowed the old gent, "my names Hester Higgins. You got a handle?"
"CJ Hand, Mr. Higgins."
"Call me, Hester."
"Okay … Hester … you from around here?"
Hester spit tobacco juice into the ditch. "Yeah, up that-a-way," pointing his thumb in a northeasterly direction, on my way to check on some piglets at a farm couple of miles south o' here."
CJ put his cameras in the vehicle and pulled out the county plat map. "Where's your farm, Hester?"
Hester eyed the map. "Get that from David?"
"Yes, sir."
CJ opened the map on the hood. The paper lightly fluttered in the breeze.
A callused hand reached out and held one end. "Right … here." An arthritic finger traced down the middle fork of Elm Creek.
"What do you grow?"
"Corn and milo and raise a few pigs." He spit. "I done lost my wife to cancer 'bout two years ago."
"Looks like Elm Creek Farms owns much of the valley," CJ offered.
Hester stayed quiet.
"Know anything about them, Hester?"
"They came in here 'bout four years ago, started buyin' up land and puttin' down pivots all around the stream, mostly down south o' my place. Look at all the land along the creek they own." Hester was clenching and unclenching his arthritic hand.
"I'd like to take some pictures along the creek, right here," CJ pointed to the map.
"Ha! You gotta be kiddin' me. You be damn lucky to get close ta the stream. They ain't very friendly. Their no trespassin' signs mean … STAY THE HELL AWAY." Hester pulled a pocket watch from his faded bib. "Damn, I'll be late if I don' skedaddle."
He stuck out the arthritic hand. "Pleased to meet you, CJ Hand. Don't take no crap from Fallon, and tell him Hester said so."
CJ shook the gnarled hand. "I'll tell, Mr. Fallon."
Hester slowly climbed in his pickup and drove away with a tip of his cap.